Commercial Village
The owners of Commercial Village in Drayton Valley wanted to find a way to save money and also wanted to add a fresh look for their complex. We cut their lighting power use buy 3/4th and also gave it a updated modern look with our new LED rotatable wall packs
CO2 reduction*
66.451406 tonnes
Power Savings*
87,427.857 kWH
*estimated values for Commercial Village since August 1, 2021
Solution Implemented
We reduced the power bill to 1/4th of what it used to be and also gave them an improved aesthetic using our LED rotatable wall packs.
Increased Light output
3/4th the power bill
New Modern Look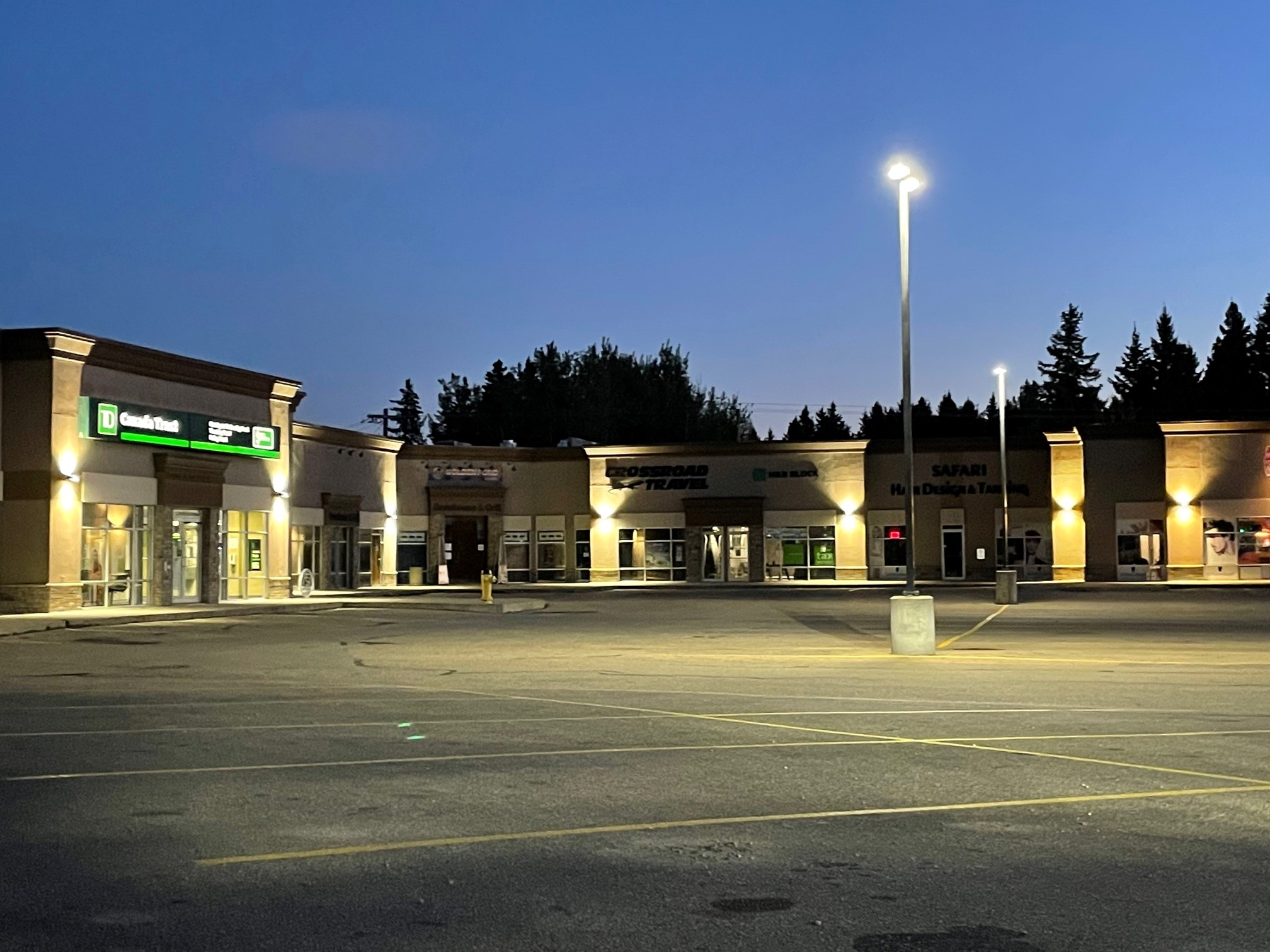 Approximate Client Savings
After 1.86 years Commercial Village is expected to earn back all of their implementation cost. After that they are are expecting to enjoy $498.96 as monthly savings for remaining lifetime of project.
Monthly usage and costs comparisons